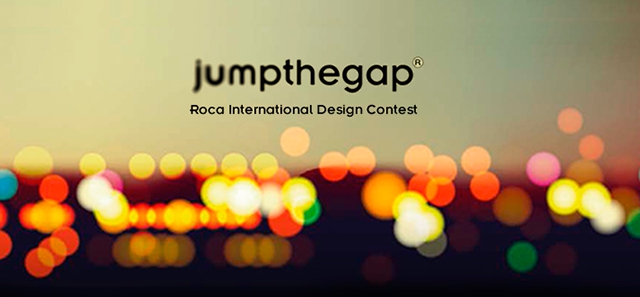 This seventh edition of Jumpthegap, aimed at creative people who think towards the future whilst designing today, is a very special edition as it coincides with Roca's 100th Anniversary celebration (1917-2017).
Theme:
Conceptually innovative bathroom products and solutions: new products, new spaces and/or new uses and functions. Inspiration Insights are: 1- Sustainability, 2- Ageing population, 3- Homing, 4- Surprising experiences, 5- Automatization.
The contest is open to young applicants from every country in the world and has two categories:
– Professional category: designers or architects* born from 1 January 1982 onwards.
– Student category: design or architecture students* born from 1 January 1982 onwards.
Bulgarian industrial designer Valentin Vodev, Founder of Vodev Studio, takes part in this edition's Jury.
Prizes:
– Two winning projects will be chosen and will receive a prize of €10,000 each, one in the professional category and one in the student category.
One Special We Are Water Foundation Prize will be chosen and will receive €6,000. This mention will be given by the We Are Water Foundation, which has two key goals. The first is to promote awareness and encourage debate among the public and organizations on the need to create a new culture for water, to enable the equitable development and sustainable management of the world's water resources. The second is to carry out a whole host of actions to counter the negative effects of the lack of adequate water resources.
Deadline for Registration March 15, 2017, 12:00 hours (GMT+1)
Deadline for Submission of Entries: April 19, 2017, 12:00 hours (GMT+2).
More information:
The first Jump The Gap Talk in Sofia
Competition website
Official Rules
Jumpthegap 7th Design Contest – Седмо издание на международния конкурс на Roca за дизайн (BG version)
Brochure and Poster promoting the event (BG version)
And a glimpse at the Jumpthegap 6th Edition – Award Ceremony | Roca Madrid Gallery :