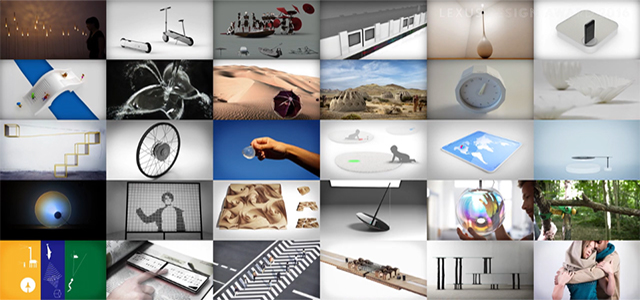 Lexus thinks that "DESIGN" is a process in problem solving and a solution to shape a better society and future.
Lexus is announcing the continuation of the LEXUS DESIGN AWARD to support future creators who can enrich the world. By providing the opportunity to embody unique ideas, create and exhibit prototypes through sessions with world-famous designers as mentors, we hope to help next generation talent flourish.
We welcome designers from all fields: architecture, product design, fashion. We're looking for "DESIGN" that goes beyond the mastery of shape, form and function, and becomes a process and solution to overcome challenges.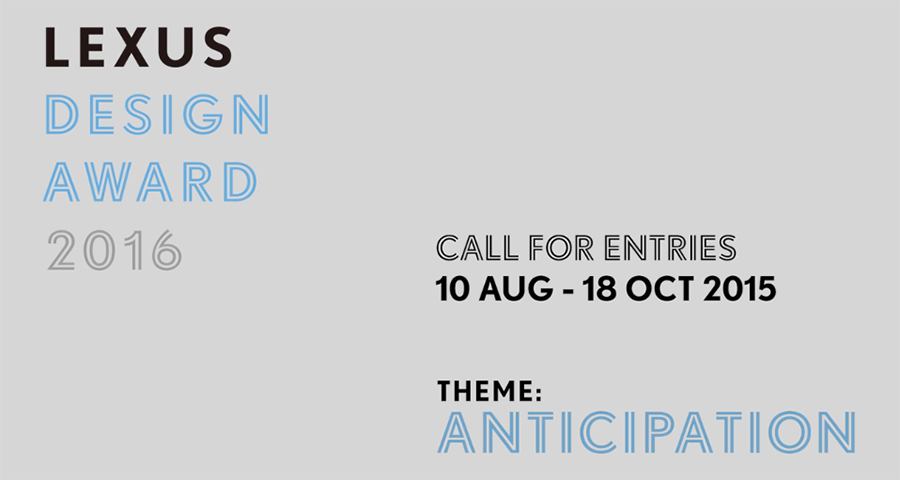 Theme:
The theme for the LEXUS DESIGN AWARD 2016 is 'Anticipation'. At LEXUS, we strive to develop products and services by anticipating the needs of people and society. This year's applicants are encouraged to submit innovative designs and unique interpretations that are true to the essence of the theme.
Prize:
1) Invitation to Milan Design Week 2016
2) Up to 3 million yen to assist in production costs of prototype
3) Mentorship
Four Prototype Winners will each receive a mentorship by an acknowledged professional to develop a model of his/her submitted Work. The Sponsor will cover the prototype production costs up to 3 million Yen (*includes tax, customs duty, construction fee and part of a packaging fee). Prototypes will be developed through sessions with the mentors.
In addition, the 4 Prototype Winners plus 8 additional panel finalists will receive a 'Trip Prize' to Milan, Italy during Milan Design Week 2016 (taking place between April 12-17, 2016) and are required to attend the LEXUS DESIGN AWARD 2016 Exhibition and Ceremony, where the four prototypes, and panel displays for the other eight awarded designs, will be exhibited.
Deadline for Submission of Entries: October 18, 2015, 23:59 (GMT).
More information:
Competition website
Official Rules
Lexus Design Award
a glimpse at the LEXUS DESIGN AWARD 2015: