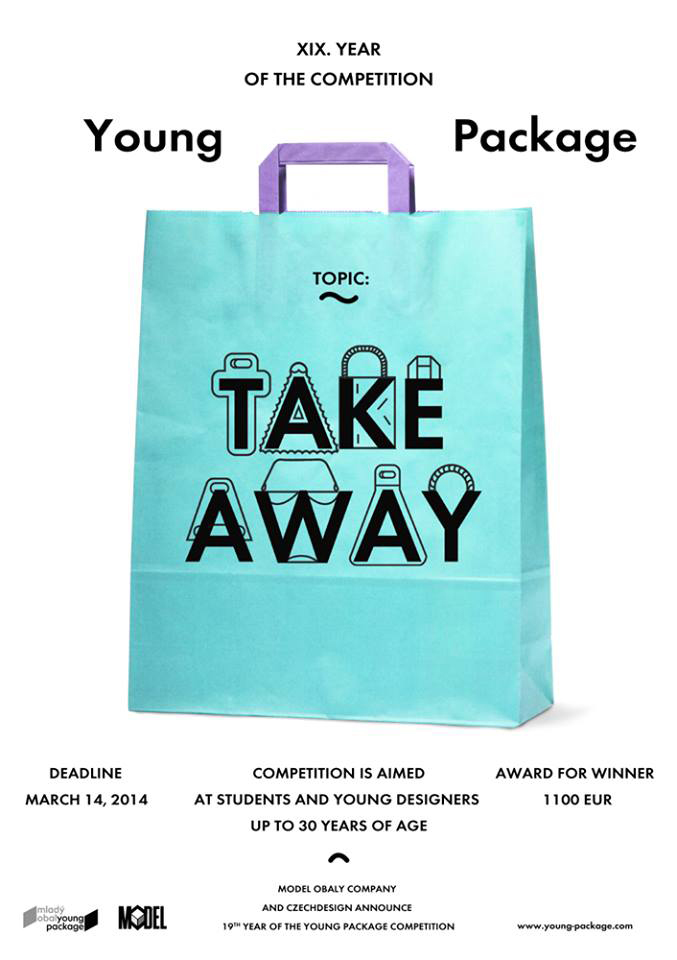 Young Package is a competition in packaging design and focuses on packages made of paper. It is meant for young designers of up to 30 years of age. The competition was founded to invite students and creative people, and challenge them to create designs of corrugated and smooth cardboard or other paper materials widely used in packaging design.
Theme for 2014: TAKE AWAY
Originally, a term TAKE AWAY was related to packaging of meal from fast food. However, today it isn't only about quick lifestyle and junk food. Every producer or seller, who want to be up to date, offer take away too. Almost every restaurant, café or shop provide take away service of food and other things. The question of this year's competition is: How to pack it nicely, originally and functionally at the same time?
Learn more:
Terms and conditions
Awards for the Winners
Registration online form will be closed 14 March 2014